ara spa
Come in to the ara Spa and treat yourself to one of our relaxing massages, luxurious nail treatments, or rejuvenating facials. Whatever your desires may be, our professionals specialize in adapting to all your treatment wants and needs.
ara Spa is now open seven days a week.
Located on the 9th floor of the hotel.
Services/Offerings
SErvices/Offerings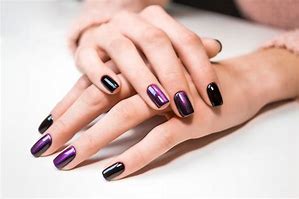 Etiquette
We encourage guests to schedule their appointments in advance to ensure their preferred treatment or therapist is available. Walk-in appointments are welcome but are subject to availability. All reservations must be secured with a major credit card and telephone number. To schedule your appointment(s), please call our reception desk at
720-946-4300
. Ameristar in-house guests dial extension 4300.
When reserving your spa services, please notify the spa receptionist if you have any medical conditions that may be affected by our services, especially those utilizing heat. These include allergies, high blood pressure, or physical ailments.
Please tell us if you are pregnant so that we may provide you with the proper guidance, care, and comfort you need.
Please remove all jewelry and other valuables prior to visiting the spa. ara is not responsible for lost, stolen, or misplaced items.
We highly recommend arriving 30-mintues prior to your treatment so that you may enjoy your experience in its entirety. Our gender-separated locker room amenities include a hydro-pool, sauna, and steam rooms for you to enjoy prior to or after your spa treatments. Arriving late may limit your treatment time.
For your comfort during your experience, we provide a robe, slippers, and locker for your personal belongings. Our therapist uses professional draping techniques to ensure your privacy at all times.
We kindly request that all calls are concluded, and cellular devices turned off, prior to entering the locker rooms, relaxation, or treatment areas. Please also keep personal conversations to a quiet minimum.
As a courtesy to other guests and our technicians, we strictly enforce our 24-hour cancellation policy. If less than a 24-hours' notice is given and we are unable to fill your appointment, you will be expected to pay full-price for your service. There is a 72-hour cancellation policy for groups of four or more. If you are running late, a phone call is always appreciated.
All treatments conclude at their scheduled end time to ensure all guests receive a full and complete service. Please plan to arrive 30 minutes prior to your service start time to ensure a complete and relaxing spa experience.
The ara Spa adult retreat reserved for guests 21 years of age or older. Guests under the age of 21 may take advantage of hair and nail services; those under the age of 18 must be accompanied by an adult.